July,9th:China Pharmaceutical University Summer International Forum on Biostatistics was held on July 9th 2018, in Room 111, Economics & Arts Building, in Jiangning campus, with biostatisticians from home and broad gathering here to share their academic achievements.
The forum was hosted by School of Science and undertaken by Research Center for Biostatistics and Computational Pharmacology. Experts and scholars gathered together to discuss and analyses frontier research issues in Biostatistics. Over 80 experts, pharmaceutical enterprises and student representatives attended the forum, including five world-famous experts from MD Anderson Cancer Center, University of Manitoba and University of Strasbourg, senior director of Ono Pharmaceutical and domestic experts in the field of biostatistics.
As the representative of School of Science, Wenying ZHONG, the Dean, delivered a welcome speech to all the participants and made a detailed introduction of the educational system of School of Science. She expressed the wish to promote the integration of department of biostatistics in CPU with international standards and to strengthen the foreign and domestic academic exchange and cooperation. Experts shared their latest achievements in the field of biostatistics and bioinformatics in the forum, and offered advices and suggestions on the development of biostatistics.
This Forum establishes a tie firmly between CPU and foreign and domestic academy in biostatistics, and will promote the cooperation with the relevant scientific institutions and the development of biostatistics in CPU.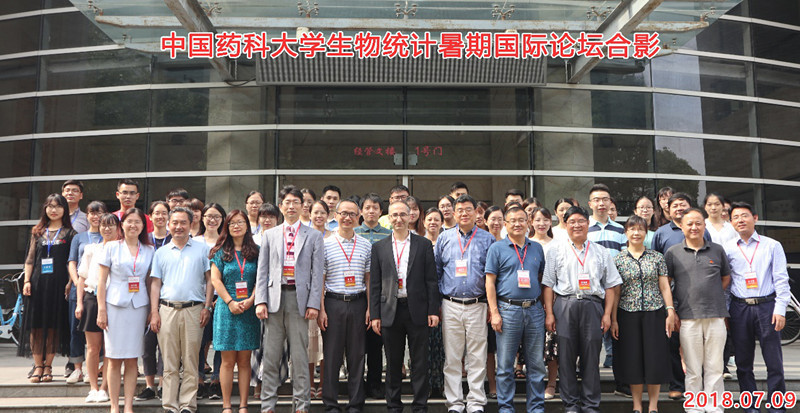 Contributor:Yan Fangrong
Translator: Fan Rufeng